Billetterie en ligne
VERDUN

UNDERGROUND CITADEL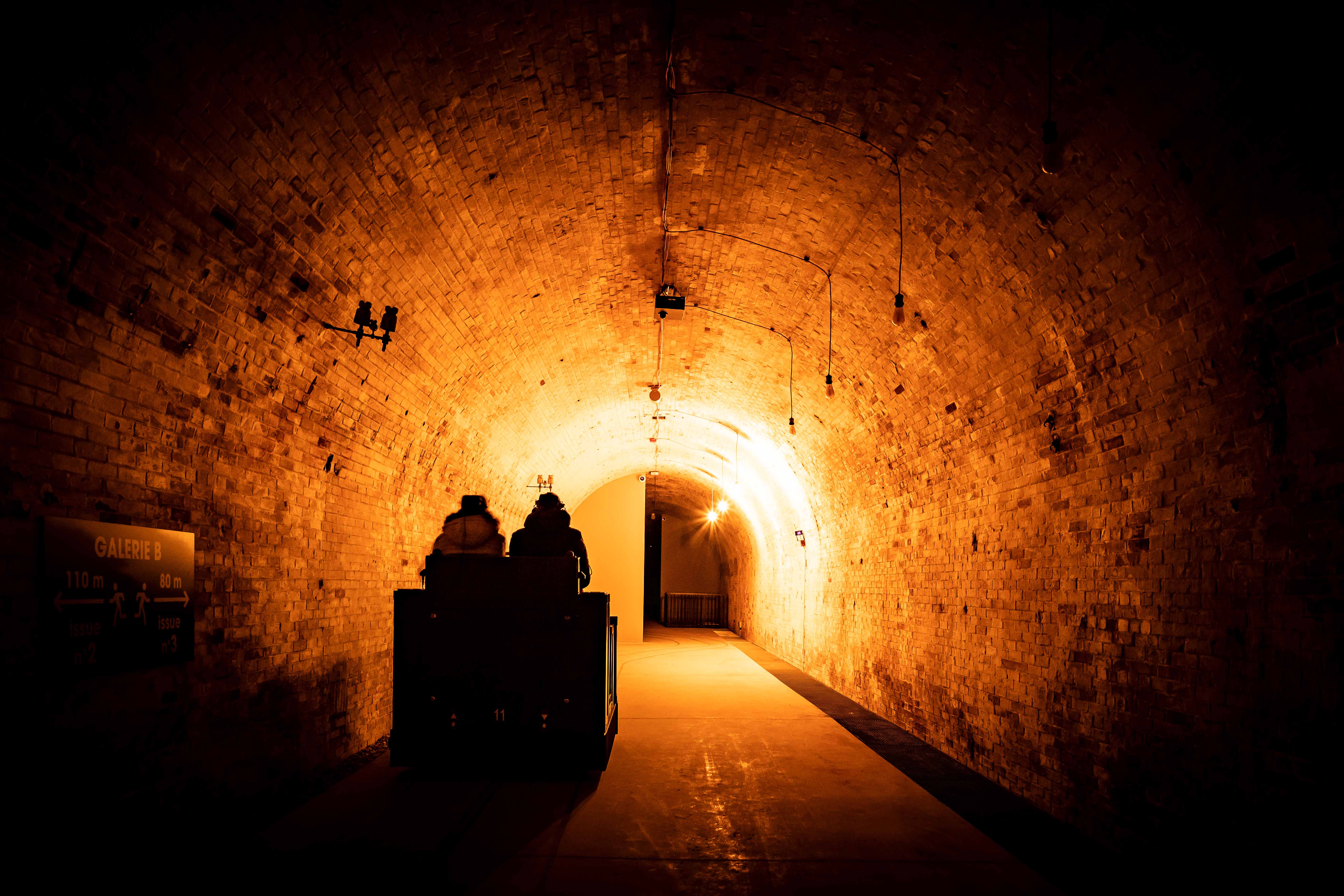 The Underground Citadel of Verdun: Discover a unique historical adventure through virtual reality.
Experience a new kind of visit to the underground tunnels of the Citadel, carried in wire-guided cars. Wearing virtual reality masks, share the history of the Citadel and the lives of the soldiers stationed here, thanks to projected images and special effects.
"It is 13 th September 1916, and day is breaking over the Citadel of Verdun, a grey dawn with rain showers. A small group of tired poilus, coming from Fleury, are making their way towards Verdun. Louis, Camille, Emile and Jean have been ordered to leave the front line and descend to the Citadel, to take part in a ceremony about which they know nothing…"
Four men, four different destinies, four impressions of the war to describe, through their eyes and their emotions, the story of a conflict which will long haunt our collective memory…
Imagine you are the soldier called Jean. Meet his comrades to share the experience of the Underground Citadel, and relive the events which have made this place so symbolic, such as the Choice of the Unknown Soldier.
At Verdun, travel back through time and space.

label_picto_736000079

label_picto_736000010

label_picto_passMusee
Information updated by the service provider in : 2022
Schedules and prices
From 1st to 30th November 2022 daily from 09:30 to 17:30
From 1st to 5th December 2022 daily from 09:30 to 17:00
From 7th to 23th December 2022 daily from 09:30 to 17:00
From 26th to 30th December 2022 daily from 09:30 to 17:00


- Adult (full rate) : 15€
- Child : 8€
- Discounted price : 13€

Address and contact
Avenue du Soldat Inconnu
55100 VERDUN
contact@citadelle-verdun.fr
More info
Indoor




Réserver